Description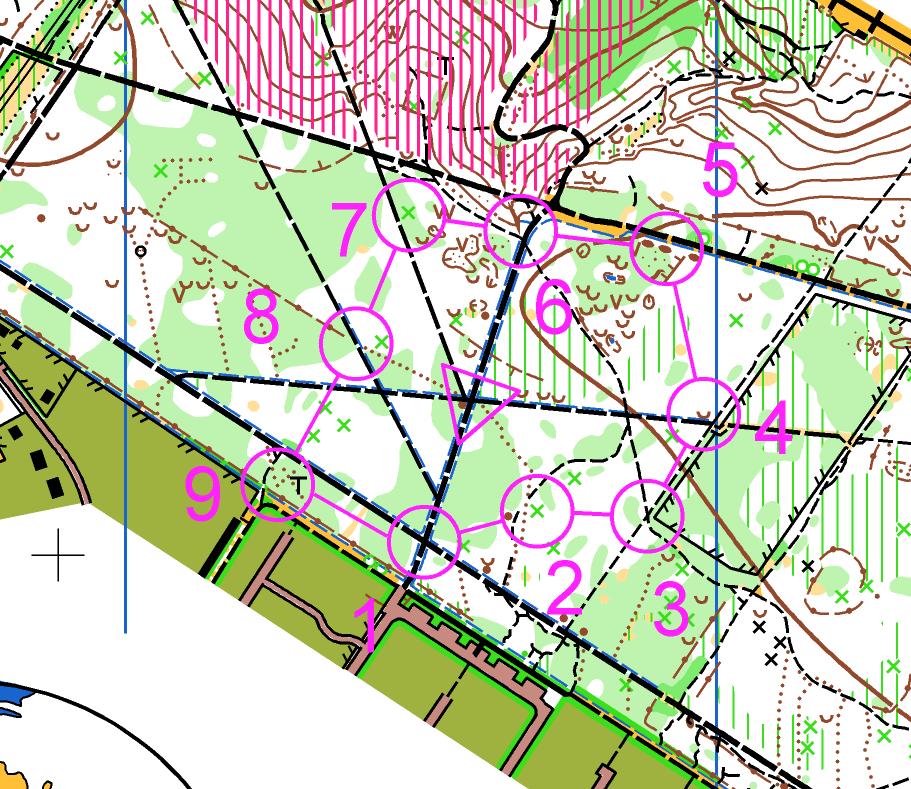 Give to each runner a control number from 1 to 9 (for the adjacent example). Each runner must punch all the controls in order. If a runner starts with marker 2, he punches 2 to 9, then 1 and back. The objective is to chase the one in front without being caught by the one behind.
Alternative
Each runner can go and put out his control, do the course and then put down his control. The objective is then to succeed in punch all the controls before they are collecting. This alternative can only be organised with experimented runners.
Christine's suggestion: If, however, the level of the runners is heterogeneous, it is possible to pre-marked one or more controls so that the objective of running on high speed is achieved.
Comment
The more homogeneous the group is, the more interesting and challenging the exercise is.
Contributor
Nathalie Rauturier