Description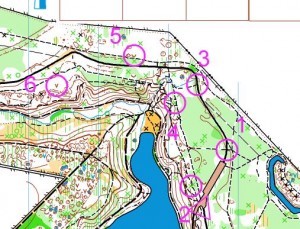 For each control on the map, either the flag on the ground is well put out (TRUE), or the flag is not well put out (FALSE), or it is not there (MISSING). The control card should be only punched when the flag is TRUE.
Alternative
The route can be marked for children.
Put out many flags along the route. You can then ask them to punch only the flags that are on the map.
Or you can put out less flags than controls on the map and ask them to find the missing ones.
Comment
When you do this exercice, plan the course and print your runners maps. Draw on your own map, where the wrong flags are and where there are some missing.
Don't put missing flags only far away. The runners motivation may collapse…
Contributor
Nathalie Rauturier